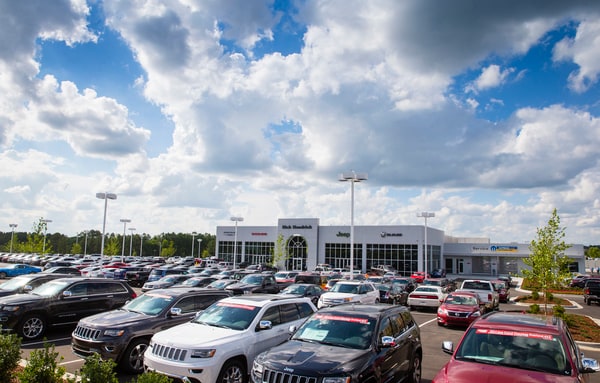 Let Hendrick Pre-Owned Help You Purchase Your Next Used Car
So you decided it's time for your next pre-owned car, which can be an exciting yet scary time. While buying a used car can seem risky, as long as you do the research, it can be one of the best ways to get a great deal. There are many important factors to consider when preparing to purchase your next used car in Cary, so Hendrick Pre-Owned has put together a list of tips to help guide you through this process.
Know your budget
The very first thing you want to consider before you start looking at cars is knowing your price point. It's important to set a price you are comfortable and willing to spend on the used car buying process, as a whole. You will want to take into consideration the cost of tax, title and registration, as well as, any repairs the used car may initially need.
Narrow down your selection
While the thought of a different car can be excited, you want to be rational. You should think about what type of vehicle is best for your driving and lifestyle needs; this could include gas mileage, size or four-wheel drive options.
Private owner vs. dealership
There are advantages and disadvantages to buying from both, a private owner or a dealership. By going through a private owner, it may be easier to negotiate and ultimately end up with a lower final price, however, you may not have the option of trade-ins or extra services that a dealership can offer.
Check the car history
Checking the cars history is an essential step in buying a used car. You will want to use a trusted database service to learn more about the title of the car, odometer data and previous damage.
Get the car inspected
Once you have a car in mind and you know it has a positive history, you are going to want to inspect it. You will want to look for things like rust underneath the car, tire quality and for any leaks or corrosion under the hood. If you aren't sure what to look for, bring it to your local mechanic.
Take it for a test drive
Once you get behind the wheel of the car, there a many things you will want to check for. However, the first thing to do is plan a route. You will want to take the car through a variety of driving conditions. For example, drive on freeways, dirt roads and hills.
Make sure you start the car to ensure the car starts easily. Check controls such as the lights, horn and wiper blades. When you start driving, you will want to listen for any rattles or clunks and then check the brakes and the alignment.
Find out what warranties are offered
Getting a warranty with your used vehicle will give you peace of mind that your purchase will be worthwhile. Ask the dealership what warranty options are available to you and choose the one that will best suit your needs.
Negotiate a price
Now that you have gathered all of this information on the vehicle you are interested in, you will be equipped with all tools to help you negotiate a fair price. Keep in mind your price point and don't be afraid to bring up any concerns you may have found in the car history, during the inspection or while taking it for a test drive.
Close the deal
Once you have agreed on a price, the final step is to close the deal. You will want to have the seller transfer the title and registration. Sales tax, fees and registration processes may vary from state to state.
Enjoy your purchase!
The hard part is over, now it is time to get behind the wheel and show off your new car!
While purchasing a used car can seem overwhelming, it can be a great option to getting a good car for a great price. Hopefully these tips will direct you in making educated decisions about your next purchase. If you have any further questions about the used car buying process or pre-owned vehicles in general, feel free to ask our knowledgeable and friendly staff at Hendrick Pre-Owned by calling (888) 721-6723 or stopping in our store located at 70 Mackenan Dr in Cary, NC.